Milonga/ All Levels
Warm and relaxed atmosphere, resident DJs Olga Vall, Fernando Corrado and Pablo Portugues, good traditional tango cocktail. Air conditioning, international DJs, exhibitions. In the neighborhood of Gracia, center of Barcelona, with many restaurants and leisure environment around, very well connected.
The Milonga "El Desbande" has been developing continuously every Friday since 1999. It is one of the deans of Barcelona. Each time we have the presence of a tango DJ resident in Barcelona or any other city in the tango universe, sometimes exhibitions of renowned dancers. In the milonga a warm and cosmopolitan is created.
La Milonga is held every Friday in the central neighborhood of Gracia (Barcelona).
Only for members.
Contact us for more information.
Milonga Programming / Next …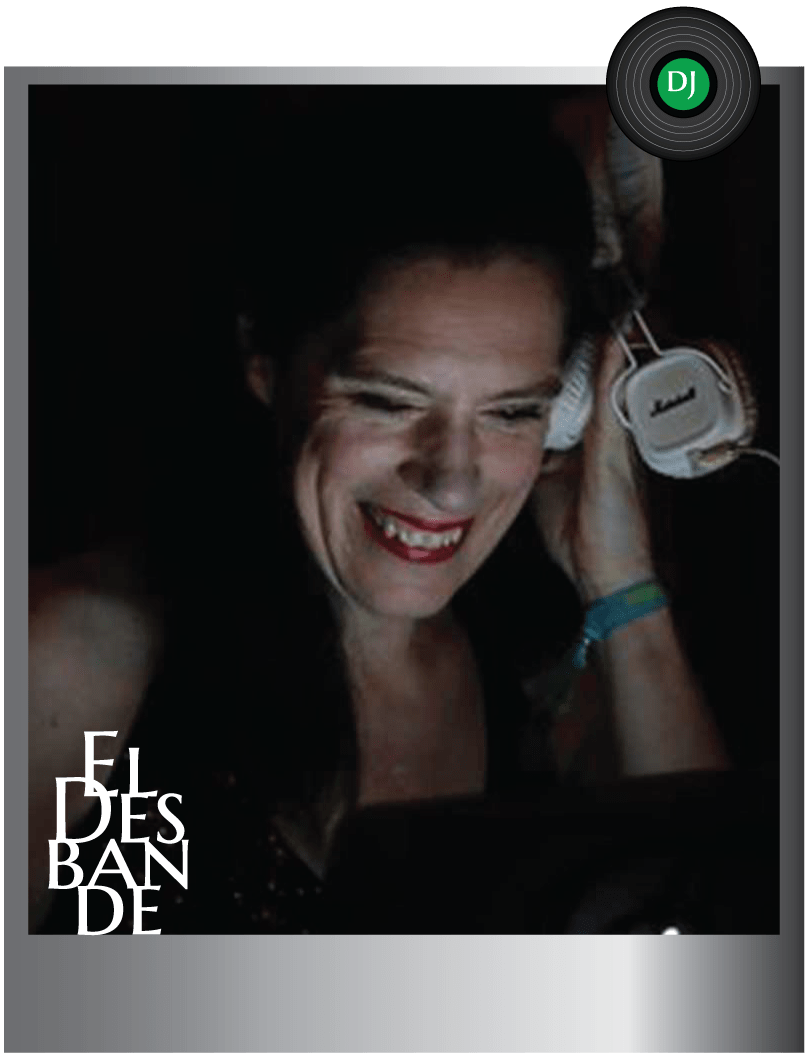 She started as tango-dj in Stockholm in 2015, after almost a year in Buenos Aires, dancing and listening to music in large and small milongas.
I had my first international "gig" in Nijmegen, Holland, in 2017. Then I went to play music in marathons and meetings in Germany, Iceland and Denmark.
I am co-organizer of a practice and a milonga in Stockholm.
I like music with a lot of energy. My favorite orchestras are Troilo, d'Arienzo and Biagi. I can't resist Laurenz, Tanturi or Canaro.
She has been playing milongas since 1996, in Bailongu, where he started with cassettes, going through CDs until he arrived at the computer, in the Pipa Club, in La Casa de Múrica, in the Desbande and has participated in Marathons (Blue moon Tango Marathon 4 times and Explotango marathon), in fesitvales such as Tangoneta bcn, and milongas from Europe and Barcelona, such as milonga "El Inferno" in Krakow, among others.
Gaston Misiti "Gato" Tango Dj, from Buenos Aires, dancer and teacher around the world, based in Sicily, sensitivity, elegance and good taste.
He seeks to balance melodic and rhythmic orchestras, instrumental with sung tandas, and normally plays 2 tango tandas and 1 waltz tanda, 2 tango tandas and 1 milonga tanda, changing to 3-1-3-1 according to the dance floor. He finds that dancers are one of the most important elements to play, since they are the ones who give their opinion to a DJ. Rafael has been a DJ in Europe, Russia, Brazil, the United States and Argentina for more than 10 years and has received very positive comments from regular milonga customers.
St/ Mare de Déu dels
Desamparats 5
2nd floor, 08012
Gràcia Barcelona
Bus | 114, 22, 24, 33, 34, 6, H8
Train | R2N, R2S, S2, S6, S7
Subway | L3, L4, L5