TOCurrently the «El Desbande» team is made up of Olga Vall and Carlos Bauque, sometimes two more teachers, that we meet periodically to be able to monitor and develop the classes and the students. Besides tango, we are united by friendship, the desire to share and enjoy the priceless energy that we generate among teachers, students, friends, dancers and musicians that we pass through the school and that we invite you to share with us.

Academy Name:
The Disbandment
Direction:
Mare de Déu dels Desamparats, 5, 2ª Planta, 08012 Barcelona
Telephone contact:
+34635 80 33 75
Olga and Carlos They are the founders and directors of the El Desbande school since 1999, they direct and coordinate the study program, teach classes and are available together with the rest of the team of teachers to carry out any type of tango event or show with or without musicians.
NAcid in 1971 in Barcelona, she studied classical dance at the Isabel Porcar school from 1975 to 1985 obtaining the basic title of Ballet from the Royal Ballet Academy in London. He dances in the "ESbart Querolà" (Catalan folklore group) during the same years.
From 1999 to 2008 she trained in contemporary dance at Area Dansa, with teachers such as Anne Morin (body awareness), Susan Kempster, Ester Forment, Gemma Díaz, among others.
He began with the Tango Agrentino in 1992, he formed several years with Julio Zurita & Paula Canals.
Conducts seminars with Gustavo Naveira & Giselle Anne (Tango), Claudio Hofman & Pilar Alvarez (Vals), Luís Y Marta Antón (Canyengue) Pablo Inza & Moira Castellano (New Tango), Gisella Navonit, Federico Farfaro And Laura de Altube and Chicho Frumboli & Juana Sepúlveda (Musicality)
Profesor, dancer and organizer of tango events, director and founder of the El Desbande school since 1999  together with Olga Vall.
His beginnings in tango were in 1996, training in different cities in Europe and in Buenos Aires with prestigious teachers including Federico Farfaro, Pablo Inza, Gustavo Naveira, Claudia Jakobsen, Pablo Klinsberg, Ricardo Maceíras, Julio Balmaceda, Chicho Frumboli and a long etc
For teaching tango, he also uses his contemporary dance training, as a basis for the knowledge of body structure and movement, a discipline that he has studied and practiced since 1995 for more than 15 years studying in Barcelona in the most important schools. of this discipline. Currently studying Axyx Sillabus in Barcelona with Candela Ramos
Lhe passion for dance and her training begin at a very early age for Amaia Zugadi.
Starting with folkloric dances from his land, the Basque Country, where he is part of the Basque dance ballet of his town, training and exhibiting until his adulthood. In her teenage years she enters Monet's dance school, where she learns and exhibits in dances such as jazz, Hawaiian, and modern. A few years later, he began his journey through the Caribbean rhythms (salsa, bachata, chachacha), years in which he also received training in classical dances, contemporary dance and yoga. Until in 2008 she discovers tango, or tango finds her.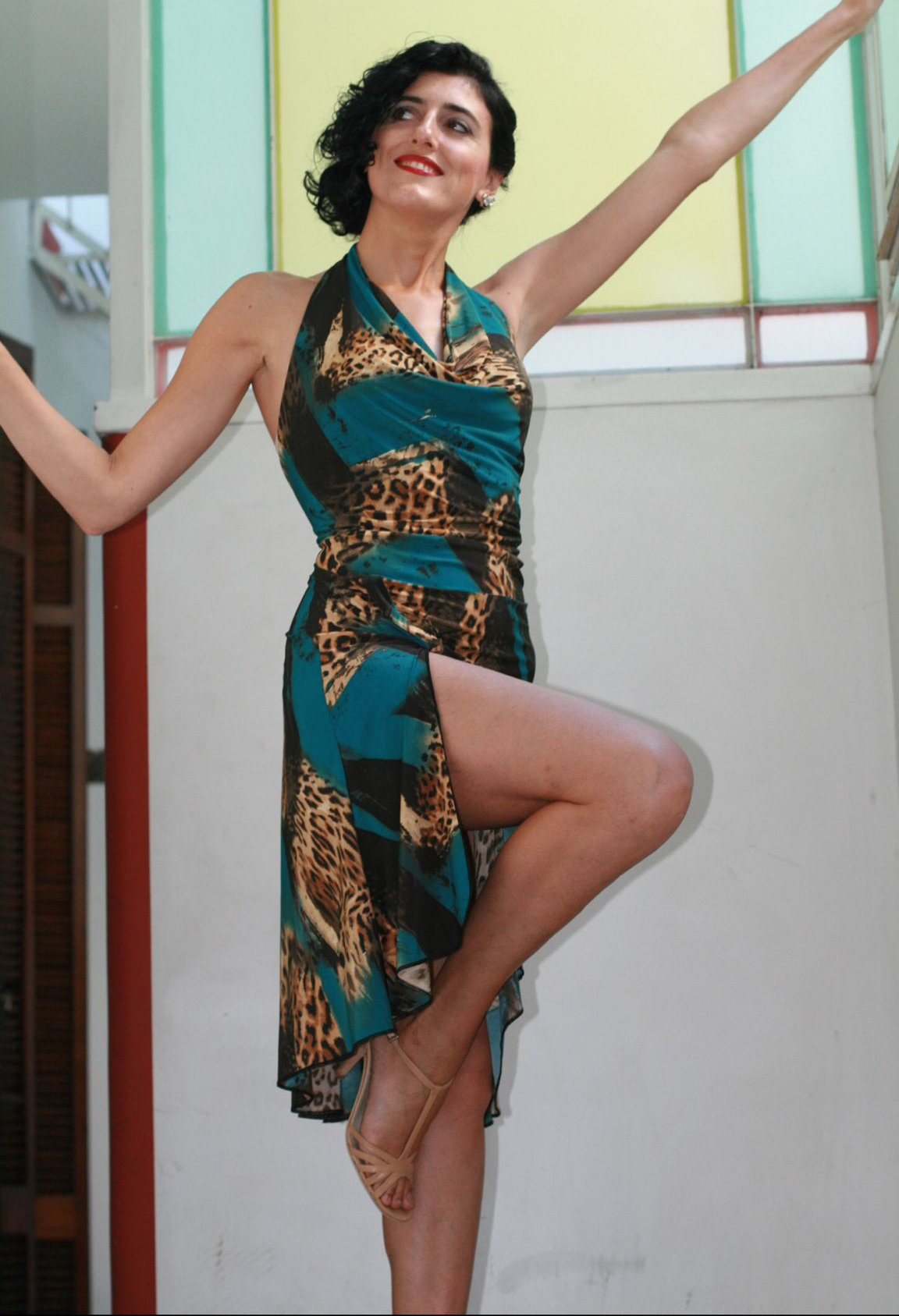 Jekaterina Orshsinoba
Teacher / Dancer