Tango classes in Barcelona El Desbande

At El Desbande, the benchmark Tango School in Barcelona, we accompany, teach and guide from the beginning of tango to the most expert levels.
We are committed to dynamic classes, full of emotion and learning.
You can check our schedules on the web.
We will be happy to answer any questions or queries via WhatsApp or by phone.
Open and free class September 28
Autumn courses will start from September 27 
Intensive initiation course September 17 and 18
Middle and advanced September intensives, milonga and waltz 
Book your first tango class in Barcelona
Tango classes for all levels, with or without a partner.
Since 1999, daily offer of classes.
? Address / Barcelona:
Carrer de la Mare de Déu dels Desemparats, 5, 2ª Planta, 08012 Barcelona, Spain
? Phone:
? Email: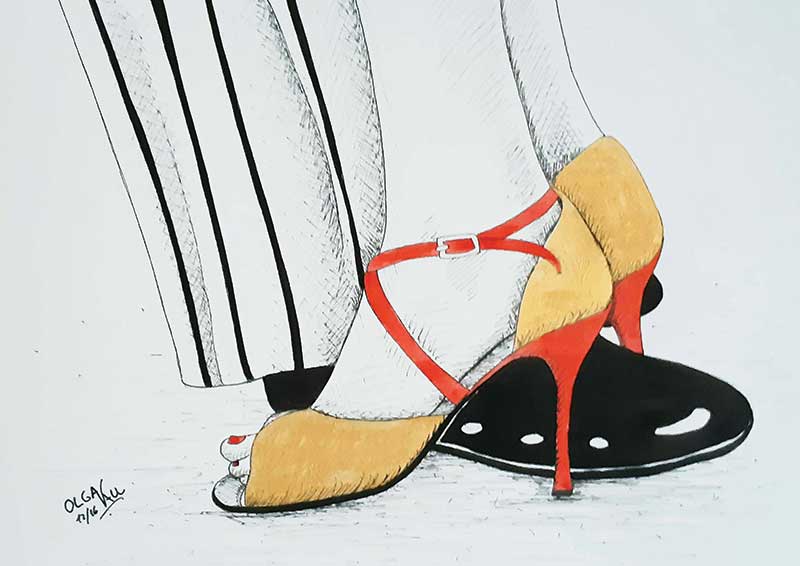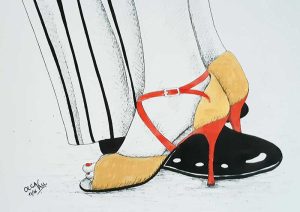 "SANDWICHITO"
18 × 24 Chinese ink & gouache
Olga Vall
Bus | 114, 22, 24, 33, 34, 6, H8
Train | R2N, R2S, S2, S6, S7
Subway | L3, L4, L5
Fall 2022
From September 27 to December 21
Discounts student card and groups contact us and find out!
Do you already know our new site
Online Courses website?
Create an account
See all available courses
Choose one of the two subscription options
Make your payment
And ready! You can start your online learning!