BarnaTango - Tango classes in Barcelona
"We have resumed classes with all the necessary security measures,
the spring quarter 2021 will begin on April 6, you can check schedules and levels on the web, we hope you like them,
Dancing raises the defenses and makes life happy, that the virus does not stop us, we are waiting for you for a winter full of Tango ".
Olga and Carlos
APRIL - JUNE 2021
SPRING QUARTER FROM 6/4/2021 TO 6/20/2021
Discounts student card and groups contact us and find out!
Do you already know our new site
Online Courses website?
Create an account
See all available courses
Choose one of the two subscription options
Make your payment
And ready! You can start your online learning!
Book your first tango class in Barcelona
Tango classes for all levels, with or without a partner.
Since 1999, daily offer of classes.
🏚 Address / Barcelona:
Mare de Déu dels Desamparats 5, 2nd floor, 08012, Barcelona
📲 Phone:
📧 Email: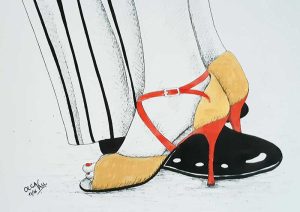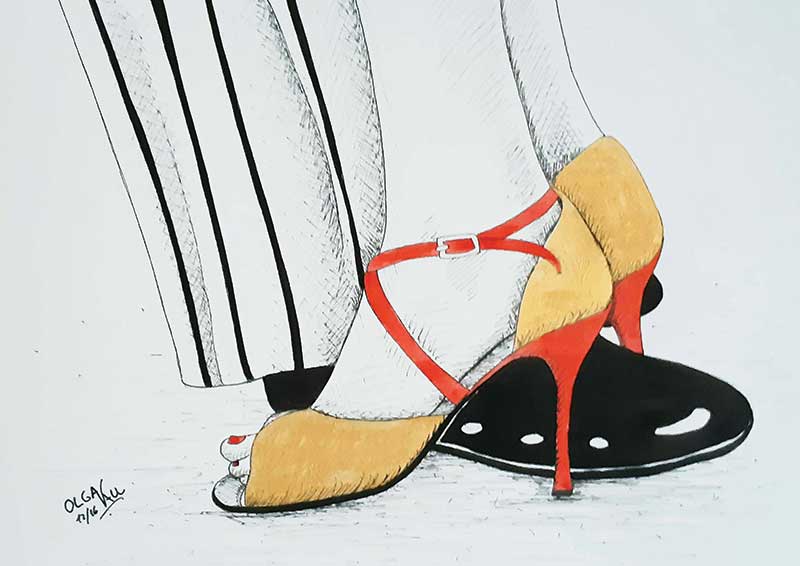 "SANDWICHITO"
18 × 24 Chinese ink & gouache
Olga Vall
Bus | 114, 22, 24, 33, 34, 6, H8
Train | R2N, R2S, S2, S6, S7
Subway | L3, L4, L5