At this level we will work in depth on the pivots and the walk, without ever abandoning connection and posture.
We will begin to recognize different places on the axis and different distance-relationships within the embrace, circular variation in time and the beginning of turns, simple ornaments as a way of listening to the other and as a tool to find relaxation-tonicity of the legs and feet. Within the theme for the figures we will introduce the «linear drag» and we will deepen the stops.
Level 2 Schedules
Tuesday 7:00 p.m. to 9:30 p.m., Wednesday 7:15 p.m. to 8:30 p.m.
Schedules to make up classes
Level 1 Monday 12 noon, Friday 8:20 p.m. to 9:35 p.m. and Saturdays 5:30 p.m.
We will also start paying more attention to the musicality of the dance. 
A more sequential part of the work, using figures and developing them, exploring their different possibilities, different dynamics and resolutions (turns, dragging, low boleos, pencils), will help us to enrich the capacity for movement and dialogue.
Do you want to know if you are up to the challenge?
How do you know if you are ready for the intermediate level? Very easy, you can always try the class or come to the practices to get our opinion and support.
SCHEDULE AUTUMN 2023
START OCTOBER 2 FINISH DECEMBER 22
HOLIDAYS: OCT 12 / NOV 1 / DEC 6 and 7
MONDAY
TUESDAY
WEDNESDAY
THURSDAY
FRIDAY
SATURDAY
LEVEL 0

20.30 - 21.45

Olga / Carlos

LEVEL 1
LEVEL 1/2

20.20 - 21.35

Olga / Carlos

17.30 - 18.45

Amaia / Jekaterina

LEVEL 2

19.00 - 20.15

Olga / Carlos

19.15 - 20.30

Olga / Carlos

LEVEL 3/4

20.15 - 21.30

Olga / Carlos

MILONGA / PRACTICE

22.00 - 01.30

Olga / Carlos

19.00 - 21.00

2nd and 4th Saturday of the month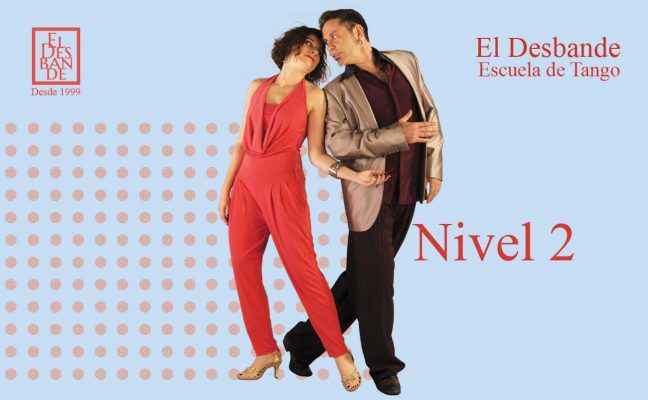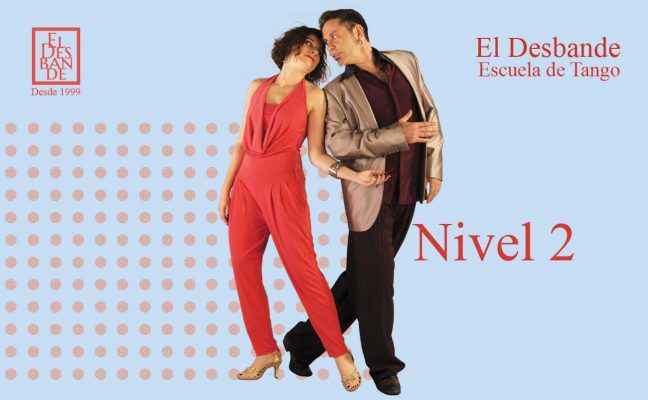 TERMS
It is not necessary to pay tuition, minimum registration period 3 months. Payment will be made on the first day of class.
You can make up missed classes at any time at your level or lower.
In order to coordinate the balancing of classes and recover them, it is mandatory to communicate absences in advance by WhatsApp to 635 80 33 75, or by e-mail to info@barnatango.com.
Friday milonga student contribution €7 (Members)
Minimum period at this level 3 months.
You can join once the quarter has started, after consultation, e-mail info@barnatango.com or call 635 803 375 and we will advise you.
Quarterly contribution €125.